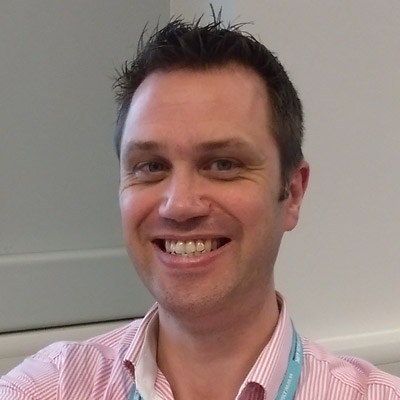 Neil Black Consultant Physician in Diabetes
Neil Black graduated in medicine from Queens University Belfast in 1999 and trained in endocrinology and diabetes in Northern Ireland. He graduated MD in 2007 after a 2-year research programme investigating insulin resistance. On completion of training he took up the position of consultant physician in Altnagelvin Hospital, Derry/Londonderry in 2009, taking over lead for the Western Trust Diabetes Network in 2012. He works full time in the NHS and practices in both endocrinology and diabetes, including both outpatient and acute inpatient management. He is a member of the Northern Ireland Electronic Care Record Clinical Content Group and is a clinical advisor for the design and development of the NIECR Diabetes Pathway clinical record system. He sits on the NI Diabetes Strategy group which is currently forming a NI-wide network. Over the last 3 years he has been reforming diabetes services in his area with his team to improve service delivery and the experience of the person living with diabetes using it. His interests outside medicine are too obscure to be of interest and of little use to anyone. He lives in Derry with his wife and three children.

Connect: @RNeilABlack @DiabetesWest #DTeamLegenderry #DiabetesWest.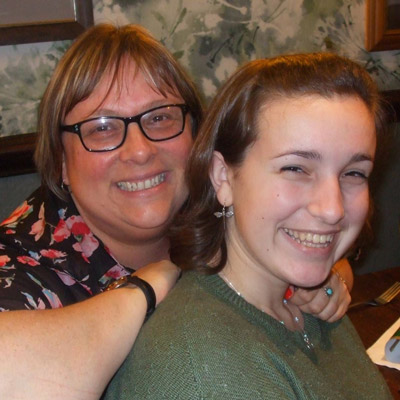 Adrienne Burton
Diabetes Mum
I am mum to a daughter who has diabetes after having her pancreas removed at approximately 1 month old and had her first insulin injection a week later back in 2000. The treatment is the same as type 1 diabetes. Have used majority of insulins around since 2000 including Insulatard, Monotard, Mixtard, Novomix, Actrapid, Lantus and Novorapid. My daughter uses the Medtronic 640G insulin system with full time CGM. She has been pumping since aged 6 so for the last 10 years.

I am the South East Coast Parent Representative for the Paediatric Diabetes Network and Joint Chairperson for the FWD NN (Families with Diabetes National Network). I am a co-ordinator for UK Children with Diabetes Advocacy Group.

I also am a Trustee for INPUT Diabetes and a Trustee for The Children's Hyperinsulinism Charity which I began.

I love helping other families who have children of any age with diabetes. I really love the new technology coming through and try and keep up to date. I am also interested in all things diabetes to do with food, eating out, schools, supporting others and social media, paediatric network.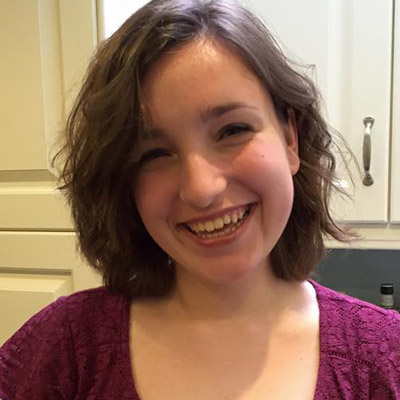 Jessica Burton
Type 1 Diabetes
After having my pancreas removed at roughly 1 month old I became diabetic almost immediately in 2000. I do not remember back then but apparently they used many different insulins but I was super sensitive and none of them worked very well. I finally started pumping with a Medtronic pump in December 2006 which changed my life (for the better!) At the moment I use the Medtronic 640G insulin pump and use a CGM, the Enlites, all the time.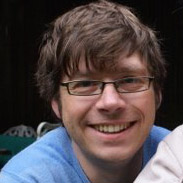 Simon Chapman
Consultant in Children's Diabetes
Simon Chapman is a consultant in children's diabetes at King's College Hospital in London. He runs the transition service for young people moving on to adult diabetes care.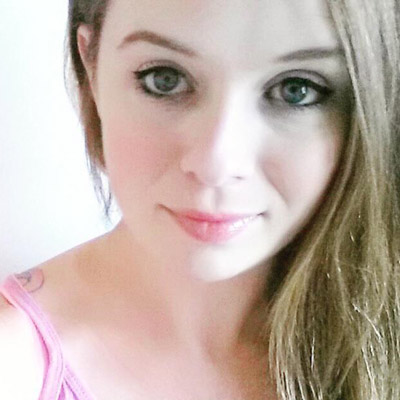 Laura Cleverly (aka Ninjabetic)Type 1 Diabetes
Experience with T1 – I've been a Type 1 Diabetic from the age of 16, I was diagnosed in 2002. I currently use an insulin pump (Accuchek Combo) and I intermittently use the FreeStyle Libre sensor and DexCom CGM. I am a carb counting ninja after using a combination of social media the JIGSAW structured education programme to learn all about managing Type 1 Diabetes. I'm also a newly qualified nurse, so I work with diabetes patients and their families/carers day to day in my job.

Areas of interest - I absolutely love my role as a patient advocate and this really involves advocating for anything and everything that makes living with diabetes that little bit easier. If I had to narrow my interests they would be; Peer support (via social media and face-to-face), technology, inpatient self-management/safety and patient service/policy involvement. And, cake, of course!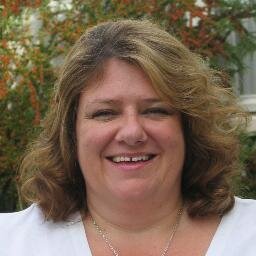 Alison Cox
RN, DM PGDip
Clinical Nurse Specialist in Diabetes
After qualifying (too many years ago to mention!) I mainly worked on Medical wards, primarily Cardiac and CCU. I have been a Diabetes Specialist Nurse since 2004. My first post as a DSN was at the Chelsea & Westminster Hospital. Since 2009 I have been a member of the DSN team at Kings College Hospital London. There I have been involved in the Intensive Insulin Clinic working with patients using CSII and sensors as well as those who have intensified their insulin regimens following DAFNE.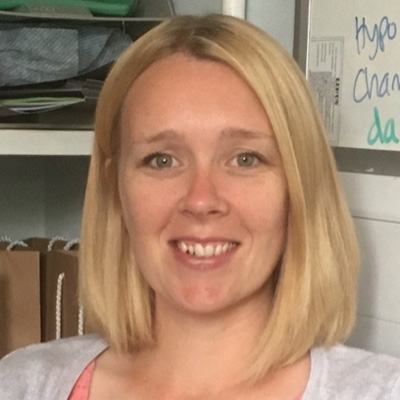 Amanda Epps
Diabetes Specialist Nurse and Diabetes Mum
Lead Diabetes Specialist Nurse at Medway Foundation Trust. Working a on a Master's degree, Advanced Nurse Practitioner. Interested in improving patient safety, education and research into technology to manage the condition. Specialising in inpatient care and Insulin pumps. I also have a personal connection as my 8 year old son, brother and sister all have T1DM.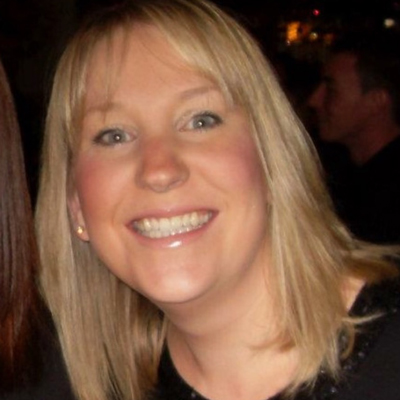 Geraldine Gallen
Diabetes Specialist Nurse
Geraldine Gallen is a Senior Diabetes Specialist Nurse currently working at King's College Hospital, London. She has been in this position for over seven years and is the lead for the Type 1 diabetes service.
Geraldine's main clinical interest is in the management and education of all patients with Type 1 diabetes including those patients experiencing problematic hypoglycaemia, and along with the team at Kings offers a full range of treatments including structured education, DAFNE and DAFNE for pumpers, technology including insulin pump therapy and continuous glucose monitoring. She and her team have over 600 patients on insulin pumps and over 90 patients funded on fulltime continuous glucose monitoring.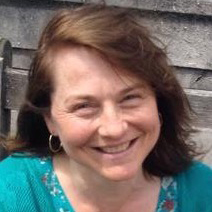 Sarah Gatward
Type 1 Diabetes
Diagnosed at the age of 7 in March 1972, when treatment involved a glass syringe, once a day Lente and home urine testing. Whilst living in Connecticut for three years as a teenager, participated in early pump research with Dr Bill Tamborlane at Yale New Haven Hospital, comparing 6 months on MDI and 6 months on AutoSyringe Inc pump. Have a "soft spot" for the USA after my high school years and have returned several times for university holiday work experience, backpacking adventures, family holidays and my 25 year high school reunion.
Returned to UK in 1981 with AutoSyringe Inc pump and wore it for 10 years before reverting to MDI on HCP recommendation, to give infusion sites a rest. Managed to restart pump usage in 2010, after management with long acting insulin became increasingly difficult. Self-funding Dexcom since July 2014 and now use it with xDrip and a pebble watch. Lover of all T1 technology, particularly CGM but useless at the behind the scenes set-up bits, so very grateful for all the support of the online community. Current challenge is managing peri-menopause with T1.
Empty nester with two children and a five year old Cavachon called Herbie. He accompanies me to work (FD at Theatre) and has occasionally alerted me to hypos before Dexcom, despite no formal training. Lover of cross country running since my early teens but taking an extended break following recent knee surgery. Keen to try to resume but for now, dog walking must suffice.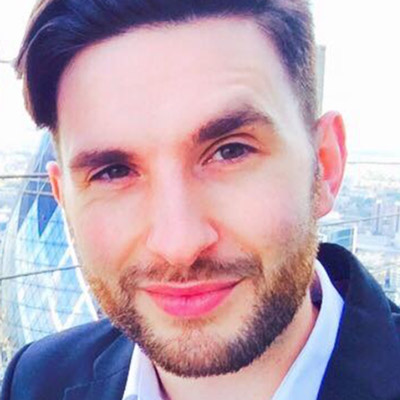 William Hadfield
Registered Dietitian
William is a Registered Dietitian specialising in Diabetes, with nearly 10 years experience in the NHS, research and private sector.

William's main NHS role is at King's College Hospital internationally renowned Diabetes Centre working with young adults with Diabetes (Transition). William is also a qualified DAFNE educator, with a great passion for innovative education and long-term behaviour change running throughout his work. Personal and group consultations make up the majority of his work, enabling tailored evidence-based nutritional advice to be translated into practical and sustainable daily actions for individuals and families.

William's other interests include volunteering on the BDA Diabetes Specialist Group, as Website Editor, which educates, empowers and engages with Dietitians working in the field of Diabetes. Other volunteer roles are with Diabetes UK, The Food Chain and BEAT.

When not working, William can be found cycling, running or in a yoga class. Alternatively, look toward the kitchen to find him baking up a storm or adventuring into new cuisine.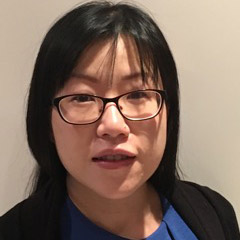 Yuk-Fun Liu
Clinical Lecturer, Consultant in Diabetes and Endocrinology
Dr Liu is a Honorary Diabetes Consultant at Guy's and St. Thomas' Hospitals and Clinical Lecturer at King's College London. She has a specialist interest in immune interventions for Type 1 diabetes and was previously awarded a Diabetes UK Clinical Fellowship to research the effects of a diabetes peptide vaccine.

She currently works within T1D UK Immunotherapy Consortium to promote, develop and support research trials into immune treatments for type 1 diabetes. In 2015, she was chosen for the Type 1 diabetes TrialNet Emerging Leaders programme to work with international researchers with goals of developing treatments to prevent, delay or reverse the progression of type 1 diabetes.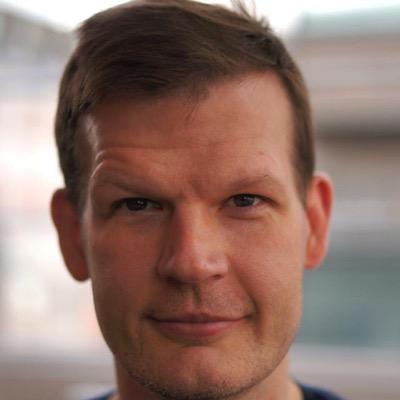 Sacha Manson-Smith
Type 1 Diabetes
I have had T1D since April 1998 and been on SDI and MDI, and moved to an Animas insulin pump in 2008. I started using the Dexcom G4 CGM around 2010 integrated into my Animas pump, and got a standalone Dexcom receiver in 2014. I use the mumoActive app, Diasend and Excel for occasional ad-hoc analysis.
I'm very involved in cycling and diabetes, and have been on several multi-day tours (1,000km+) with people with T1D: Barcelona to the Alps, Hamburg to Stockholm and most recently 800km with the American Diabetes Association. I'm very into technology as well, as the co-founder of a diabetes technology startup.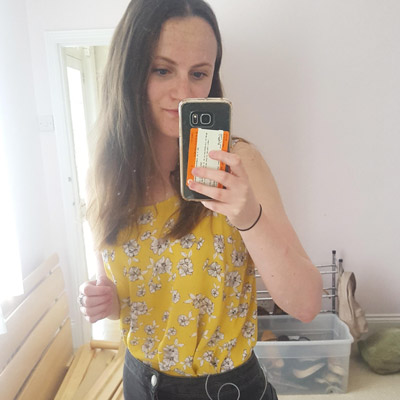 Amber McGrath
Type 1 Diabetes
Amber is 19 and was diagnosed with Type One Diabetes at the age of four. Over the last year she has started to blog as an outlet for her emotions, to spread awareness and to meet other like-minded individuals. She is based on the South Coast of England and is inclined to enjoying slam poetry and a good giggle. Amber has a passion for Diabetes care and acts as an advocate for young people with Type One. On her blog, Amber is vulnerable, unfiltered and brutally honest. She aims to write in hope that someone, somewhere will relate and gain comfort in knowing they are not alone.
Through being heavily involved in the Diabetes Online Community (DOC), Amber has learnt the value of peer support and is in the process of setting up South Coast meetups. Amber's most recent venture is being a member of Diabetes UK's Young Adults panel which she hopes will make changes nationwide to improve diabetes care for all young people.
Connect: @diabetes_geek diabetesgeek.blogspot.co.uk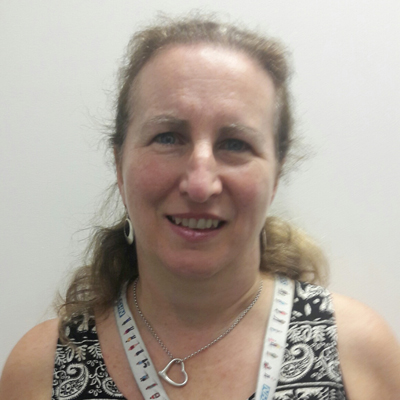 Sara Nelson
Qualified Nurse and Diabetes Mum
Sara qualified as a nurse over 30 years ago and has specialised in the area of heart and lung disease (cardiothoracics). She has worked in a variety of innovative roles within primary, secondary and tertiary care, and been involved in many health service improvement initiatives over the years. She is currently the Programme Lead for the Healthy London Partnerships Children and Young People's Transformation programme and leads on long term conditions (diabetes, asthma and epilepsy) and Governing Body Nurse for Bromley Clinical Commissioning Group.
Sara's interest in diabetes grew through the experiential learning of caring for her daughter who has had Type 1 diabetes since the age of five and who has now transitioned safely to university and is almost 20.

She enjoys spending time with her family whilst they still want to! Travelling and eating out (which often go hand in hand) and going to the theatre and cinema.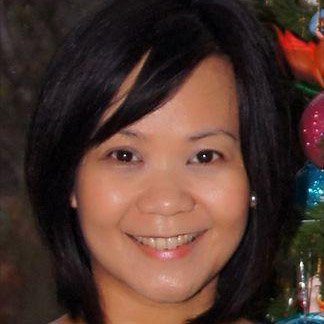 Dr May Ng
MBBS (Hons) FHEA FRCPCH MSc LLM PhD
Consultant Paediatric Endocrinologist
Dr May Ng holds a dual accreditation specialist qualification in General Paediatrics and Paediatric Endocrinology & Diabetes and is the Associate Medical Director at Southport and Ormskirk Hospitals NHS Trust. She is an Honorary Senior Lecturer at the Institute of Translational Medicine, University of Liverpool. She completed her undergraduate degree under full scholarship in Sydney, Australia and was the recipient of the UK Medical Research Council Fellowship in 2006. She completed further training to obtain a Masters and a PhD degree in paediatric endocrinology and diabetes. Dr Ng also holds a Master of Laws degree and is active in medicolegal work. She is Chair of UK North West Paediatric Diabetes Network, Chair of the Association of Children's Diabetes Clinicians (ACDC) and Diabetes Officer for British Society of Paediatric Endocrinology and Diabetes (BSPED). She is also the Royal College of Paediatrics and Child Health (RCPCH) College Speciality Advisory Committee (CSAC) Training Advisor for Endocrinology and Diabetes, and is actively involved in development of national paediatric training and policies in diabetes.

Dr Ng is an active researcher and has over 90 publications including two Cochrane reviews and has presented at more than 100+ scientific meetings. She also serves on the editorial board for several international journals including as Editor-in-Chief and Associate Editor. Dr Ng is a clinical leader of a multi-award winning team which won the 2015 Diabetes QiC award and was highly commended runner up for Diabetes Team of the Year in the 2015 BMJ awards. She believes in a multidisciplinary collaborative approach to support education and diabetes care with patients and their families.

Connect: @mayng888 www.paedsdoc.co.uk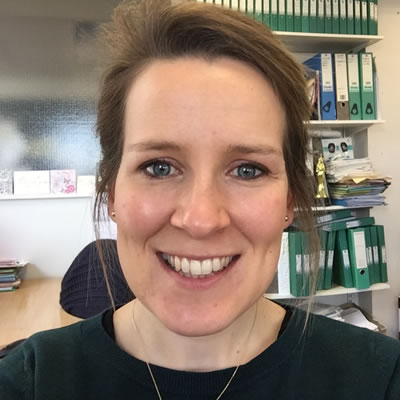 Jen Rundle
Clinical Psychologist
Dr Jennifer Rundle is a Clinical Psychologist who joined the diabetes service at King's College Hospital in October 2014, following completion of the Doctorate in Clinical Psychology at the Institute of Psychiatry. Having graduated from University of Exeter in 2008 with a BA in Psychology and then completing a Masters in Psychological Research Methods at Brunel University in 2009, her interest in addressing the psychological aspects of chronic health conditions began whilst working as a research assistant on the South London Diabetes Study (SOUL-D). During this time, she also developed some skills and interest in motivational interviewing for people with diabetes. She worked for a year within the Three Dimensions of Care in Diabetes (3DFD) team, providing psychological interventions for adults with poorly controlled diabetes and is now working within the paediatric diabetes services at King's College Hospital. Currently, her role also involves some research work, including providing supervision, training and psychological expertise to the MOVE-IT study (a large randomised controlled trial investigating the effectiveness of group and individual motivational interviewing for people at risk of cardiovascular disease).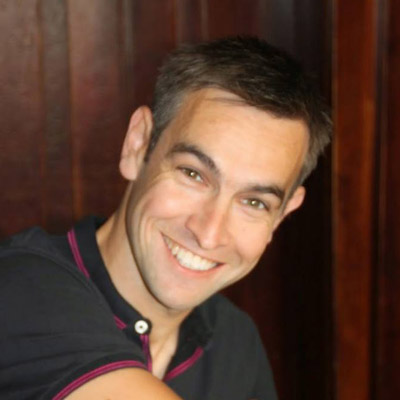 Dave Sowerby Type 1 Diabetes
Living with Type 1 since 1979 Dave has patiently waited for the cure "in ten years' time" every day since.
Having grown through the years he's passed through single, twice daily and multiple daily injection regimes to an insulin pump with occasional CGM usage thrown in for fun. Along the way measuring glucose levels has also changed from him being a junior chemist with wee and fizzing tablets, two minute blood tests on to trying some of the most recent CGM and flash glucose monitoring technology. A passionate belief of Dave is that everyone's diabetes is their own and what works for him might not work for someone else. But he's happy to share his experience with anyone who'll listen at the blog below.
Dave is keen that diabetes shouldn't stop you doing anything and is an active runner and cyclist when time allows. "Diabetes is a reason to prove you can do something not an excuse for why you cannot. Except flying a fighter jet maybe."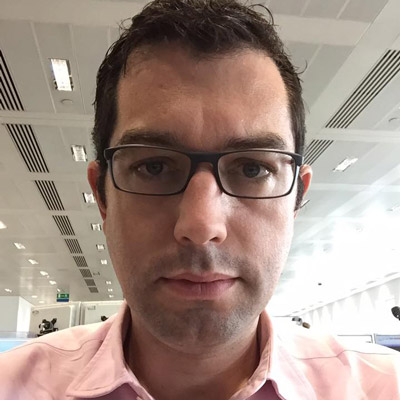 Tim Street Type 1 Diabetes
Diagnosed as a T1D in 1988, Tim has lived with the disease since his teenage years. During that time, he hasn't let it get in the way of life and has been to university, undertaken two different careers, won a national Tae-Kwon Do title, travelled the world and played cricket in many diverse places. His interests are broad, ranging from photography to languages.

He recently built and now runs a Hybrid Closed Loop "Artificial Pancreas system" to manage his diabetes and is one of the few people in the UK to have embarked on this journey.
Connect: www.diabettech.com @tims_pants